The Right Contact Lenses for You
Visionary Eye Care wants nothing more than to see you get the best contacts for your individual needs. Your vision correction issue, common activities while wearing, and budget will all come into play when deciding on which set of contact lenses to buy. There is a contact lens for every need, and our highly skilled optometrist will not only fit you with the very best, but also educate you on what you should be looking for in contact lenses.
Visionary Eye Care staff wants all wearers of contact lenses to be mindful of the potential for contact lens complications. It is important to never wear your contact lenses longer than the manufacturer recommends, and for reusable contacts, always follow the cleaning and handling directions diligently.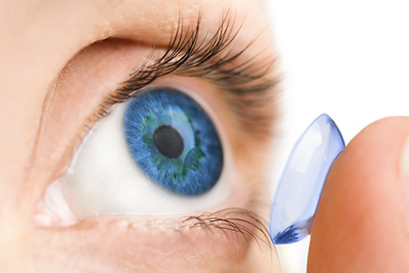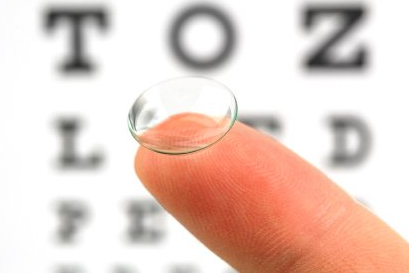 Soft Contact Lenses
The most commonly worn contact are soft lenses. You can correct various vision problems like astigmatism, presbyopia, farsightedness, and nearsightedness. With soft contact lenses, the lens will be flexible enough to conform to the unique size and shape of your eyes. This level of comfort and proper fit also makes them suitable for very active people. You can find these popular lenses configured for daily disposables, daily wear, which you will have to clean every night, disposable lenses that need to be taken off at night but can be worn again the next day for a specific period of days, and extended wear contacts which can be worn while sleeping, with only periodic cleaning.
Hard Contact Lenses
Hard contacts are also known as rigid, gas-permeable lenses. If soft contact lenses have not yielded the results you desire, then hard contacts may be the best fit for you. Hard contact lenses are less prone to causing eye infections due to the increased breathability. Hard contact lenses are, however, more likely to slide out of place, requiring a little more adjustment until your eyes become used to the size and shape of the contact lens. If you take great care of these hard lenses, they may last you two or three years.
Request Contact Lens
Feel free to submit a request below to order your contact lens. Your message will be dispatched directly to our staff who will answer as soon as they can.